My mother-n-law has these great scrubbies aka tawashis that one of the aunties makes. I have been intrigued with them. My attempts to recreate them without a pattern have been fruitless. I have not been able to find the exact pattern, but have found some really cute alternatives...
Lately, I have been crocheting these cute Apple Tawashis by
Lion Brand Yarns
. They are super simple to make. After making the first one, I pretty much memorized the pattern. I made the apple slice larger by adding more rounds since you are folding it in half.
My first foray into crochet tawashis was this one from
Granny Judith
: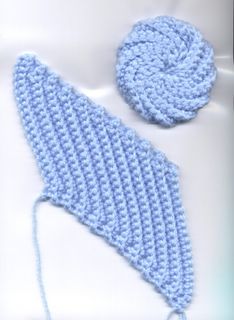 I'm not 100% sure that I am finishing them correctly, but they work.